I know many people avoid camping and backpacking because, at some point, they've had a miserable night time experience. In order to get a good night's sleep, you need to have the right sleeping pad, bag, and a pillow that doesn't slide. Even if you have the perfect sleep system but your pillow keeps sliding off at night, you'll find yourself a lot uncomfortable. So, it's important to physically connect your pillow to your sleep system so it can't slide off. There're a lot of ways to connect your pillow to your sleep system but the most effective way is to attach it to your sleeping pad or air mattress. Below are a few simple tricks that you can use to keep your pillow on your sleep system all night long.
1. Use a head net
To store extra backpacking clothes, many people use a bug or head net. This thing has a stretchy seam on the top, which makes it work for your pillow. It doesn't cost too much and chances are you may already have one in your pack. So, to make it work, all you have to do is to stretch it around the head end of your sleeping pad, and then take your pillow, push it up into the head net. This elastic piece is going to hold everything together. It is a good idea to always keep this multi-purpose thing in your pack. It protects you from bugs, you can store your clothes in this, and it keeps your pillow on your pad.
2. Use a shock cord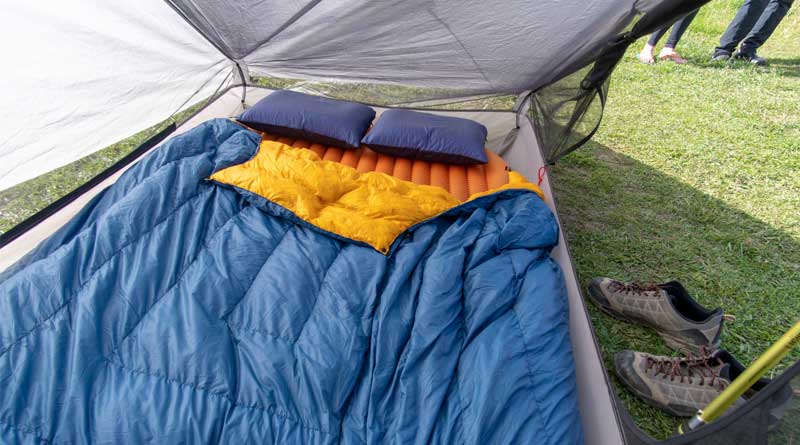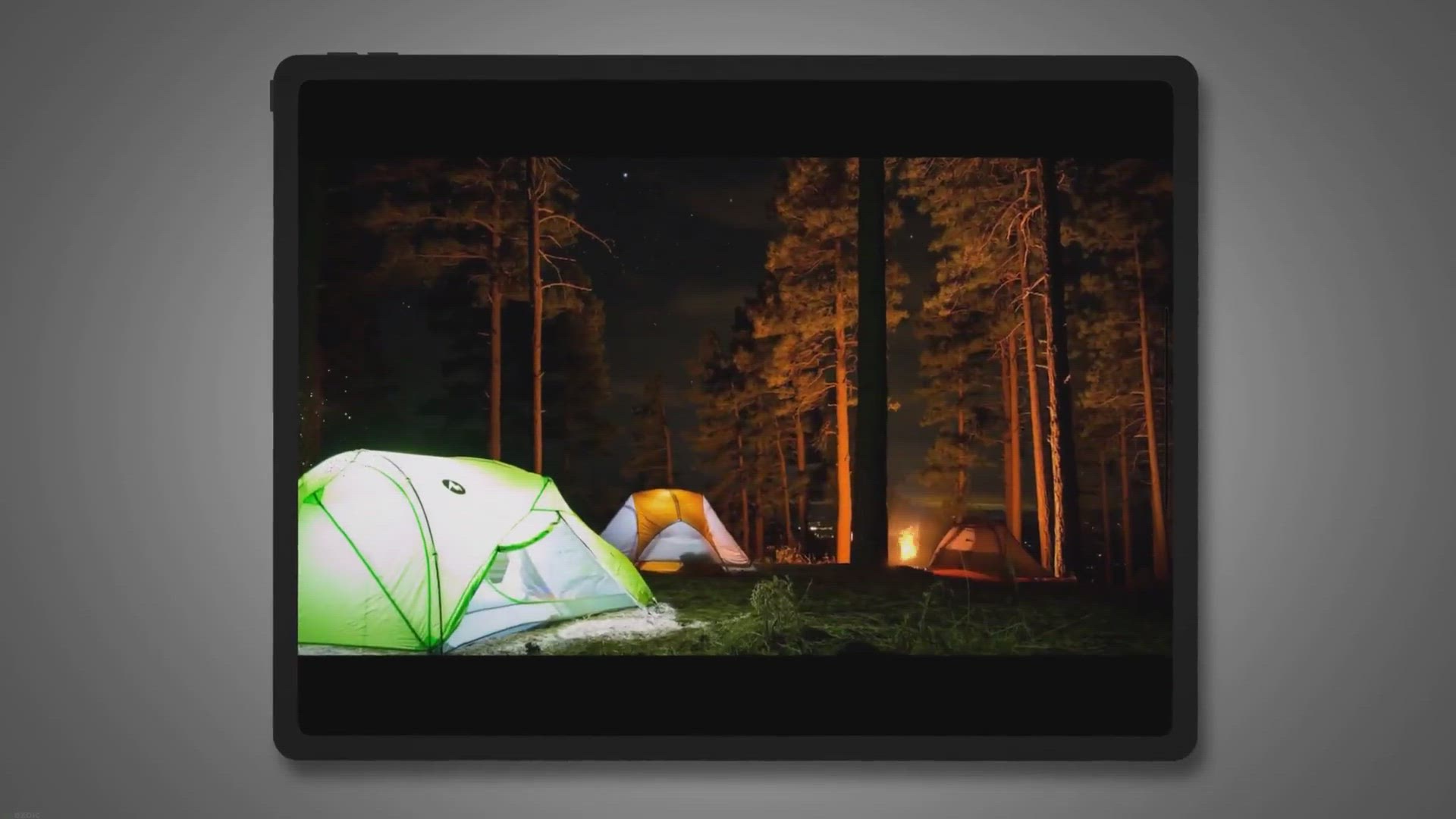 If you've got a pillow with loops or built-in attachment points, you can use a length of shock cord to attach it to the sleeping pad. Typically, a 70-inch of cord works fine. It will work with almost all pads up to 25-inch wide. The cord method is fairly cheap and it weighs almost nothing. It can be a little tricky to run the shock cord through the loops of your pillow but once done, tie it down to the head end of your pad. With this technique, the pillow is free to move side to side as you toss and turn during the night but it prevents from sliding off the pad. I personally used the medium-duty 1/18" shock cord and fitting cord lock. This setup is a little heavier but has higher holding power.
You can also use the cord from your backpack if your pack has a cord system across the back like the popular ULA Circuit Backpack. This cord can be unstrung and used. The shock cord method is a great way to keep your pillow from sliding off the mattress but it requires a pillow with loops. If your pillow doesn't have attachment loops, you can always get creative with a needle and thread or buy a pillow with built-in attachment loops to save time.
3. Pillow in the hood option
Some pillows are designed specifically to use in the hood of mummy sleeping bags. The Cocoon Ultralight AirCore Hood Pillow is a great example. It has rounded edges so it fits into the hood nicely. It's even got synthetic insulation on the inside. The one side is soft synthetic material but on the other side, there's a lightweight fleece, which is soft against the skin. If you are not using the hood of your sleeping bag, just put that in the hood and lie top on it.
4. Use a pillowcase
A pillowcase also provides some control to the pillow sliding off the pad. This is not the most effective way and your pillow still can get lost at night. Also, if you use a pillowcase, it will keep your pillow clean and free of skin oil. The pillowcase is easy to remove and replace and it is washable.
5. Gluing Velcro bits to pad and pillow
Most people won't like this method because they just don't want to glue things to a pad and pillow. Still, this is an option and it works great. All you have to do is to cut some pieces of Velcro and attach them to the pad and pillow by using glue. Make sure you do it right, otherwise you may ruin your pad or other gear with hot glue. Also, do not use too hot glue or it will melt the Velcro itself.
6. Pulling your Buff over your pillow
When you're backpacking, weight is critical and you want every piece of gear you bring to do as much as possible. So, if you're carrying a Buff, it can also be used in a lot of other configurations. When it comes to using it in the sleep system, you can utilize it in two different ways. First, pull it over your pillow and it will make your pillow resistant to slipping. The Buff material also feels great against the skin. Second, use the Buff to make a DIY pillow. I use my Marmot fleece jacket and it works great. Just fold the jacket up into a rectangular bundle and place it into the Buff. The Buff is made of stretchy material so it will hold the jacket nice and snug.
7. Pillow Lock System from Sea-to-Summit
As of spring 2019, all Sea-to-Summit pads come with the Pillow Lock System. This system comprises of self-adhesive hook-and-loop patches. This is a simple system and it attaches your pillow to your sleeping mat. These patches do a good job and prevent slipping. Also, they don't snag on clothing or other soft fabrics. All new models of Sea-to-Summit pillows are compatible with this lock system. If you have an older model or a pillow from another brand, you can make it compatible with this system by using Aeros Pillow Case.
8. Consider a pad with an attached pillow
If none of the above worked, consider a sleeping pad with an attached pillow. The FreeLand Self Inflating Sleeping Pad is a great example. It is a self-inflating pad that has a foam core. There is a pattern on the surface that looks like an egg crate but you don't feel it when you're lying on it. The pad is relatively thick and it's about an inch thick. It's built completely out of polyester and is fairly durable. The pad comes with an integrated pillow, which is the feature we're looking for. There're clips on the sides so you can attach them with another pad if you have two of these. This is a fairly large sleeping pad and a little bit wider than your typical model. It weighs around 3.5 pounds so it is a little on the heavy side. So, not something I would really recommend for backpacking but it is an appropriate weight for car camping.