Aero/electric hybrid goes on sale: White Motorcycle Concepts' radical three-wheeler enters production
Published: 20 October 2023Updated: 20 October 2023
WMC300AE on the road
1 of 5
Remember White Motorcycle Concepts? The radical British company behind the 'bike with the hole' WMC250EV 2021 prototype which combined pioneering 'duct' aerodynamics and electric power, then followed it up with a Yamaha Tricity 300 based machine using similar technology as trialled by the police earlier this year?
Well, this is the production version of the latter, employs not only radical 'V-Duct' aerodynamics which are claimed to increase both range and performance, but also hybrid electric power, and, as a result, is claimed to be the 'world's first consumer hybrid motorcycle'.
It's called the WMC300AE (the police prototype was the WMC300FR, for First Responder, AE stands for Aero Electric) and is the first product to be sold to the public from White Motorcycle Concepts, although just 10 are scheduled to be built.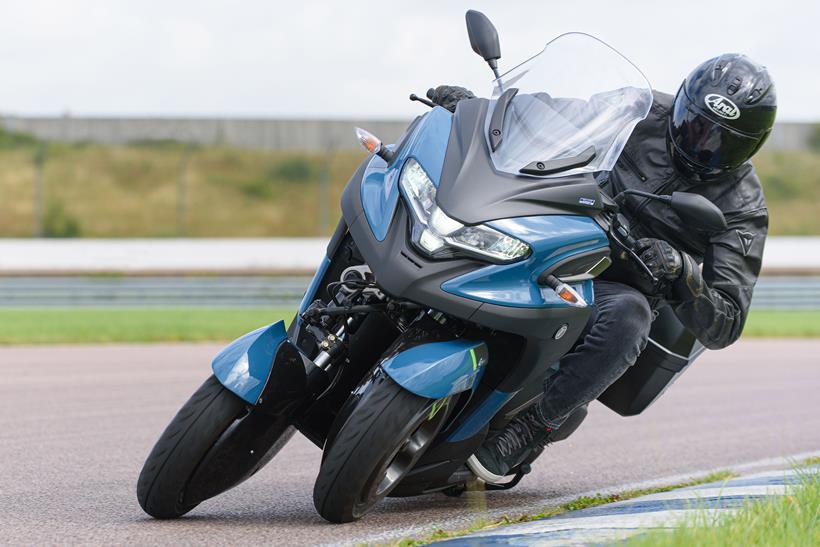 And, with its leaning three-wheeler Yamaha Tricity 300 underpinnings (so it can be ridden on a car licence), aero-improved efficiency, plus hybrid electric power it makes a convincing claim to be a genuine 'reduced carbon' motorcycle.
Like the preceding FR, the AE looks like a standard Tricity 300 at first with an added top box and panniers, but there are a number of key, pioneering differences.
At the rear, a supplementary 5kW electric motor fed by two 56V 12Ah rechargeable batteries located in the top case is employed at lower speeds so minimising its carbon output. This hybrid arrangement sees the Yamaha 298cc engine take over towards 40mph.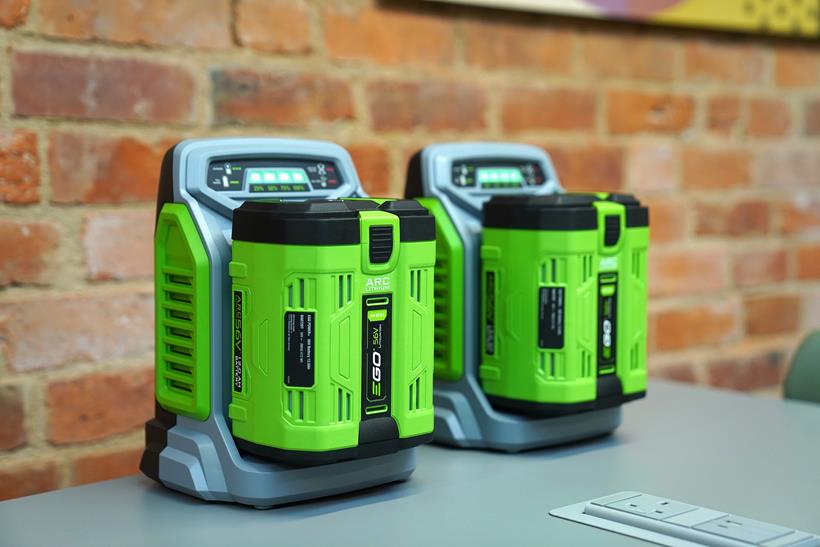 At this and higher speeds, a bespoke venturi carbon fibre duct, fed by aerodynamic front fenders, reduces drag by pushing air through the vehicle, rather than around it, in a similar way to the original WMC250EV. This is claimed to reduce frontal resistance and ensure less energy is used. Emissions are claimed to be reduced by 50%.
WMC also added further upgrades in the form of K&N air filters, a titanium/carbon fibre Akrapovic Slip-On Line (SS) exhaust, Ohlins YA 241 shock absorbers, EBC Greenstuff brake pads and Hel Performance braided brake lines.
"This is the first application of our duct technology available to the public and offers a limited number of individuals the chance to purchase this very special motorcycle," WMC CEO Rob White told MCN. The limited run of 10 went on sale from September 30 with the price available on application.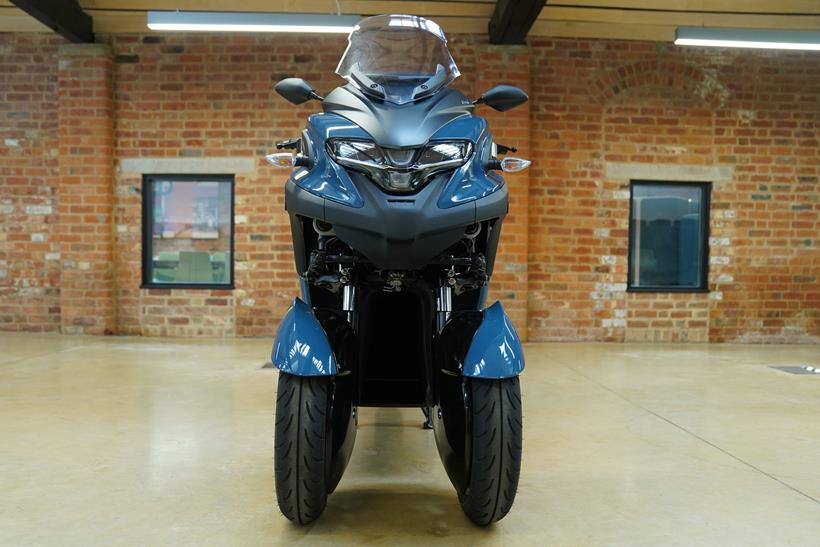 WMC300AE in detail
V Duct: Special carbon fibre duct at the front of the bike is fed by special mudguards and wheel covers and uses the venturi principle to push air through the vehicle rather than around it.
Hybrid power: A supplementary 5kW electric motor fed by twin rechargeable batteries in the top box power the bike below 30mph, Tricity 300cc petrol motor takes over above that speed.
Premium additions: Standard Yamaha Tricity components are also uprated to give a more premium, exclusive feel with the addition of an Akrapovic carbon/titanium exhaust, Ohlins shock absorbers and EBC/Hel brake components.
Tricity underpinnings: Yamaha's leaning three-wheeler Tricity 300, which can be ridden on a car licence, was considered the ideal base bike for WMC's first production machine due to its excellent commuter credentials.
F1 influence: Radical V-Duct system and associated aerodynamic front fenders and wheel covers were all fashioned in F1 grade carbon fibre by WMC's team of ex-F1 designers and engineers.