Angelababy target of boycott after watching Blackpink Lisa's strip club performance
Many are calling for a boycott of Chinese actress Angelababy after she was seen arriving at Crazy Horse Paris, widely known for its nude female dancing, to watch Blackpink's Lisa perform.
Though the Chinese actress did not upload photos of herself at the venue, many fellow attendees filmed her arriving at the cabaret, while the cabaret's official social media accounts also shared photos of her attending one of the Blackpink star's strip dance performances, reported Yahoo News on Sunday.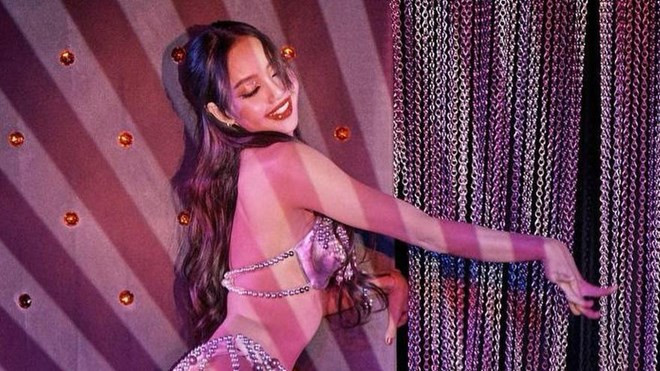 According to insiders, Angelababy allegedly violated the Chinese authorities' regulations, which state that entertainment industry workers are banned from organizing, attending, or promoting sexually related activities. Strip dance is classified as such in China.
The actress' account on Chinese social media platform Weibo has subsequently been flooded with attacks from the public.
"She [Angelababy] always does what she is not supposed to do at sensitive times," a netizen wrote. "She should have known that strip dancing is against the Chinese laws."
China Central Television, a Chinese national television broadcaster, has since taken down Angelababy's promotional video for its show "Natural High." However, the broadcaster has not publicly commented on the issue.
Born Yang Ying, Angelababy, 34, is an actress, businesswoman, investor, model, and singer. She started her career in the entertainment industry in 2007 and has become one of the top actresses in China. Her Weibo account has garnered over 105 million followers, making her one of the most-followed celebrities in China.
Born Lalisa Manoban in Thailand, Lisa, 26, made her debut with the South Korean girl group Blackpink in 2016. She launched a simultaneous solo career in 2021.
The star also established her name in the fashion industry as a global ambassador for various luxury brands, including Celine and Bulgari.
Her music career has also soared, and she has become the first solo K-pop artist to have a song reach 1 billion streams on Spotify with "Money".
Lisa performed for three nights at the Crazy Horse Paris on September 28-30. All of her shows were limited to people aged over 16 only, and guests were asked to not use their cellphones during the performances.
It is reported that the artist partially stripped throughout her shows.
The Blackpink star also suffered from public criticism for setting a bad example for her fans, many of whom are minor, since news about her performances at the venue emerged.