China Advances Military Capabilities with Development of Long-Range Loitering Munitions
Aerospace company CH UAV Co Ltd is developing a type of loitering munition based on technology from the AR series of air-to-surface missiles, the Global Times learned on Friday.
It can carry out missions that include battlefield communications relay, radar jamming and suppression, precision strikes against time-sensitive targets, as well as battle damage assessment.
Characterized by its long endurance, super-long range, high damage output, high reliability, and low cost, loitering munitions can carry out missions independently or by collaborating with other weapons and systems in an integrated system.
The CH UAV company is known for its CH-series drones, including the combat-proven CH-3 and CH-4, the more powerful CH-5 and CH-6, the stealth-capable CH-7, and the tilt-rotor CH-10.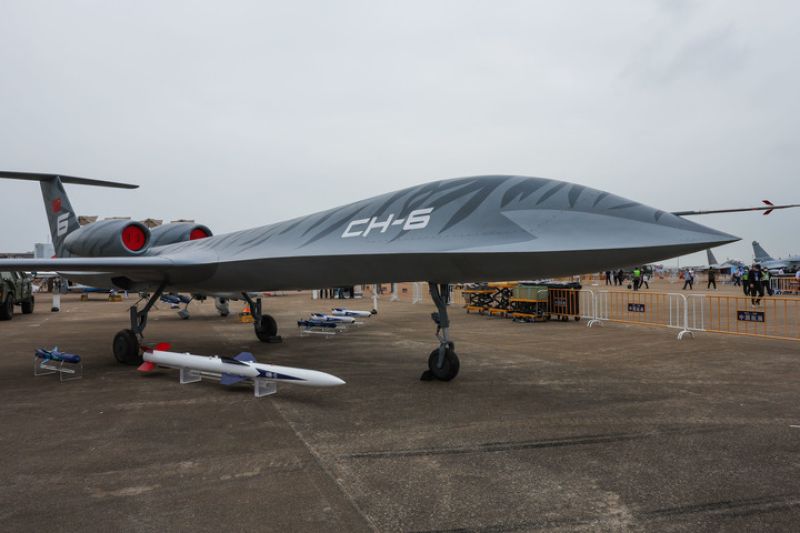 Along with CH drones, the company has also developed the AR series of air-to-surface missiles. The AR series covers missiles used by drones between 10 and 100 kilograms.
Loitering munitions have been deployed in recent conflicts around the world and have proven effective in modern warfare, a Chinese military expert who requested anonymity said on Friday.
Often also called small suicide drones, typical delay munitions can carry out reconnaissance missions and hit their target by a self-destructing attack, the expert explained, noting that various delay munitions can work together for a combat chain of reconnaissance, attack and damage assessment.
Loitering munitions can be launched by infantry through launch tubes or carried by launch platforms such as ground vehicles or aircraft.
Of course, according to observers, the CH-series drones are expected to be compatible with the company's new loitering munitions, which will significantly increase their capabilities.
An analyst said the new loitering ammunition will be very competitive in the international market.