HUMMER H2 PRICE IN INDIA IN 2023, SPECS, MILEAGE & TOP SPEED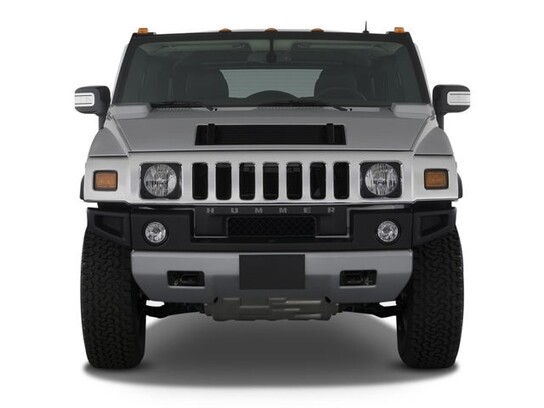 Hummer H2 Price in India in 2023, Specs, Mileage & Top Speed
Hummer H2 Price in India, Specifications, Mileage & Top Speed
The Hummer H2 is one of the most desired SUV in the world. It was launched in 2002 and since then it has created a segment of its own in the four-wheeler industry. Here you can find out the Hummer H2 price in India, specs, key features, top speed, mileage and images.
The Hummer H2 offers unmatched off-road capability with a military vehicle type rugged design. The latest model came equipped with a 6.2 Litre V8 engine. The Hummer H2 is available in two variants, crew cab & SUV. In India, only the SUV variant was available before it got discontinued in 2009.
Hummer H2 Price in India
Hummer H2 is one of the most expensive SUVs in the Indian market. The Hummer H2 price in India for the 2009 model when it was launched was Rs 75 Lakhs INR. As it was imported via the CBU (completely Built Unit) route, it carried a hefty price tag due to high taxes.
Hummer H2 Price in India in the Second Hand Market
The Hummer H2 was discontinued in 2009 in the Indian market as well as worldwide. As this is such a premium car, it is really hard to find one of these in the second-hand market. However, there are 3-4 of these rare gems available in the second-hand market.
The Hummer H2 price in India for a second-hand model ranges between Rs 1.09 Crores to Rs 1.11 Crores. As these are some of the rarest SUVs on the planet you will have to pay a premium price to own one. There are still of well maintained 2008 and 2009 models available in India.
Hummer H2 Specifications, Features, & Overview
| | |
| --- | --- |
| Engine | 6.2 Litre V8, FFV Engine |
| Maximum Power | 393 BHP at 5,700 RPM |
| Peak Torque | 563 NM at 4,300 RPM |
| Top Speed | 200 kmph |
| 0-100 kmph | 8.20 Seconds |
| Mileage | 4 Km/L |
| Transmission | 6-Speed Shiftable Automatic Gearbox |
| Weight | 3000 kg |
| Ground Clearance | 251 mm |
| Turning Radius | 6 m |
| Seating Capacity | 8 |
| Fuel Tank Capacity | 121 Litres |
| Wheelbase | 3,119 mm |
| Overall Width | 2,062 mm |
| Price | Rs 75,000,000 |
Key Features
6.2 L Flex Fuel V8 Engine
Variable Valve Timing
Rugged Body Design
Front Independent Suspension
Solid Live Axle Rear Suspension
All-Terrain Tyres
Front And Rear Reading Lamp
Steering Mounted Controls
Rear AC Vents
Centre Control
Variable Intermittent Wipers
Three Zone Climate Control
Keyless Entry
Cruise Control
One-Touch Power Windows
Heated ORVM
Leather Steering and Gear Knob
Overhead Console with Storage
Heated Steering Wheel
Power Glass Sunroof
Electronic Brake Distribution
Anti-Lock Braking System
Electronic Stability Program
Traction Control
Brake Assist
Overview Of Hummer H2
Starting off with the design of the Hummer H2, It continues to look rugged and macho like the older gen Hummer's. The massive ground clearance and the bulky body makes it stand out, anyone can spot this beast from far away. Its design language is inspired by military vehicles and this is one of the most unique looking SUV in the market.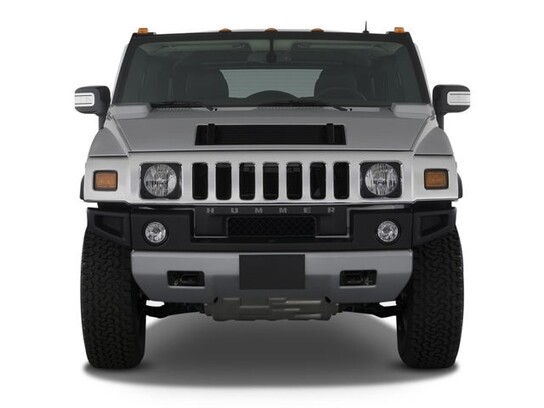 The Hummer H2 is powered by a 6.2-litre V8 engine. It churns out 393 HP of maximum power at 5700 RPM and 563 Nm of peak torque at 4,300 RPM. The engine comes mated to a 6-Speed shiftable Automatic gearbox mechanism that transfers power to all four wheels. It is slightly more powerful than its competitors that fall in the same price segment, like Toyota Land Cruiser & Range Rover.
Now coming to the performance of this beast, despite being heavy it is quick of its feet. The Hummer H2 accelerates from 0-100 KMPH in 8.2 seconds, which is very impressive for an SUV of its size and weight. Fuel efficiency would be the last thing you should consider if you want to own one, it returns a combined mileage of 4 kmpl.
The interior of the Hummer H2 is also well equipped and boasts a decent amount of features. It comes with 8 Bose Speakers with speed-sensitive adjustable volume control. Safety features include traction control, ABS, Electronic Stability Program, Child Protection Door Locks, Central Locking and Emergency Brake Assist.
Verdict On Hummer H2
The Hummer H2 is an iconic SUV that is so unique that is created a segment for itself. It looks muscular and macho and makes sure people look at it passes by. The rugged body of this huge SUV car is accompanied by a powerful V8 engine that is very powerful. It has great off-road capabilities and decent overall performance.
There are only a few of these beasts that we're able to reach the Indian shore and were soon grabbed by their admirers. If this is your dream car and you still wish to own one of these then you can find some well maintained 2009 models in the second-hand market. We have already mentioned the Hummer H2 price in India for the second-hand market.
How much Ground Clearance does the Humer H2 offers?
It offers a ground clearance of 250mm.
What is the Fuel Tank Capacity of Hummer H2?
It has a fuel tank capacity of 121 Litres.
What is the Price of Hummer H2 in India?
The price of Hummer H2 in India is Rs…