Jennifer Lawrence Got Caught Lying About Being A Good Tipper
Jennifer Lawrence made the bold decision to take on a lie detector test, revealing lots of personal information.
Even with her hiatus from Hollywood, Jennifer Lawrence is still regarded among the elite stars. She has quite the net worth, matched with a stunning home worth nearly $22 million.These days, she's focused on raising her child, though she still remains in the spotlight.
In the following, we'll take a closer look at her past interviews alongside Vanity Fair. One was extremely memorable, as the actress agreed to a lie detector test.We'll take a look at how the test went, and what it revealed about the popular A-lister – including her habits as a tipper at restaurants.
Jennifer Lawrence Has Gotten Very Candid During Her Vanity Fair Interviews
Fans can debate about Jennifer Lawrence's acting career all they want, however, when it comes to her personal life, there is no denying that Lawrence has been an open book. She isn't afraid to especially talk about her past struggles.
That was the case with Vanity Fair, as the actress spilled about lots of issues that were going on behind the scenes, including why she decided to take a step back from Hollywood.
According to Lawrence, prior to her hiatus, she just didn't feel as though the quality of the work was the same.
"I was not pumping out the quality that I should have," she stated in her return interview.
"I just think everybody had gotten sick of me. I'd gotten sick of me. It had just gotten to a point where I couldn't do anything right. If I walked a red carpet, it was, 'Why didn't she run?'… I think that I was people-pleasing for the majority of my life."
"Working made me feel like nobody could be mad at me: 'Okay, I said yes, we're doing it. Nobody's mad.' And then I felt like I reached a point where people were not pleased just by my existence. So that kind of shook me out of thinking that work or your career can bring any kind of peace to your soul."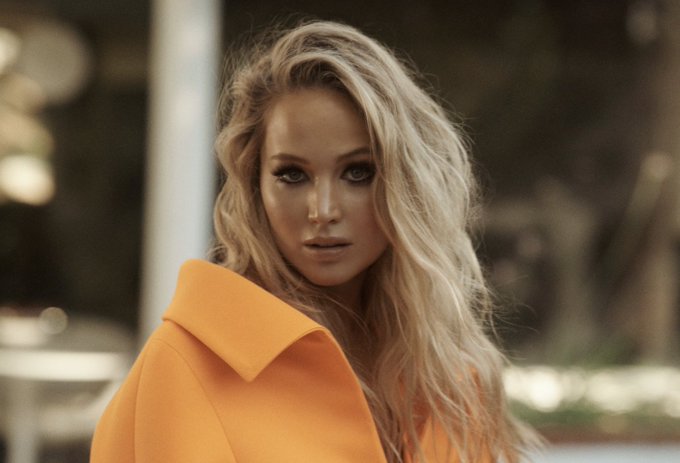 Alongside Vanity Fair, Lawrence decided to take her honesty to the next level, taking on a lie detector test. She passed with flying colors, though some answers did raise a few eyebrows….
A Vanity Fair Lie Detector Test Showed That Jennifer Lawrence Was Lying About Being A Good Tipper
With a net worth of $160 million and always coming across as so down to earth, the consensus would assume Jennifer Lawrence is a strong tipper at the restaurant.
However, this might not be the case… during her lie detector test with Vanity Fair, her answer may have proved she wasn't telling the truth.
She said, "Yes, sometimes more than 20%, I mean like when it's appropriate, yes."
Lawrence saw the graph jump up, knowing it detected the statement as a lie. She further stated, "Oh jeez, oh God, I'm a bad tipper, okay. I can't believe I'm rich and a bad tipper, that's heartbreaking, okay it's most from me not knowing… okay."
Caught up in the moment, what Lawrence tried to say was that she's never sure as to how much is a good tip… nonetheless, she felt heartbroken by the result, clearly.
It wasn't the only moment during the lie detector in which the actress expressed heartbreak.
Fans Were Heartbroken Over Jennifer Lawrence's 'Everyone Hates Me' Comments During The Lie Detector
Jennifer Lawrence taking on the lie detector test has lots of views from fans. Released in March of 2018, the video has over 21 million hits and it continues to rise four years later.
During the exam, Lawrence had a lot to say, though fans were mostly heartbroken when the actress made mention that she feels as though 'everyone hates me.'
In the comment section of the viral video, fans were quick to defend the Hollywood A-lister.
"The way she said "I feel like everybody hates me" broke my heart."
"How can anyone hate her? She's honest, She's kind and she's beautiful inside and out!"
"Her saying because everybody hates me actually broke my heart because she's been the light at the end of the tunnel for me my entire life and I've been through some pretty rough stuff but she's like always been the one person I could like look up too."
Credit to Lawrence for taking the test and clearly, fans loved it just as much.