Jennifer Lawrence's Terrible Film Experience Hints At A Hollywood Problem
Jennifer Lawrence shared a funny yet uncomfortable detail about one film, hinting at a big problem in Hollywood.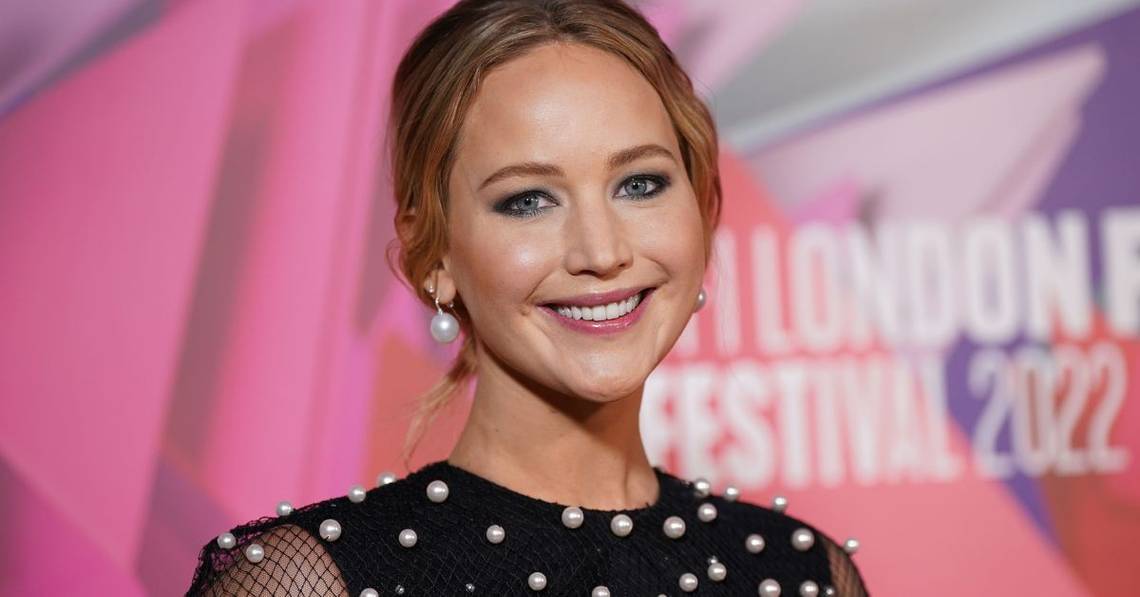 Being in several blockbusters that have garnered about $6 billion put top Hollywood actress Jennnifer Lawrence in a position no average person can imagine. Whether on- or off-screen, Jennifer Lawrence would have experienced some things that would make her react in particular ways.
However, with her great sense of humor, Jennifer Lawrence has been able to keep things light. Still, her quips and wit can't blanket some existing undertones of the actual Hollywood culture and problems. That seems to be the reason behind a particular scene from a movie she did. Jennifer Lawrence's comment about a sex scene in the movie seems to hint at a problem Hollywood needs to fix.
Jennifer Lawrence May Be A Seasoned Actress, But She Has A Lot To Learn
The Hunger Games actress has always tried to stay level-headed because she felt her life would go out of control after her Oscar win.
Lawrence won an Oscar for her leading role in the romantic comedy-drama Silver Linings Playbook; she was just 22 at the time.
Winning an Academy Award changed Jennifer Lawrence's life, but she has tried to stay close to her vision and not let herself become a 'weirdo' like some actors after winning an award.
Case in point? Jennifer was once not afraid to reveal she was drunk on a Steven Colbert show. It was on national television, but the actress made herself at home with a few glasses of rum.
Being able to stare into the face of a former crush and tell them about it is something Jennifer Lawrence can also pull off. Many viewers found it endearing and relatable when Lawrence opened up about her crush and flirted with talk show host Seth Meyers.
Of course, being relatable comes naturally to Lawrence; she still struggles with parts of her job, despite being an experienced actress.
Jennifer Lawrence Did Not Enjoy Her Intimate Scenes In Passengers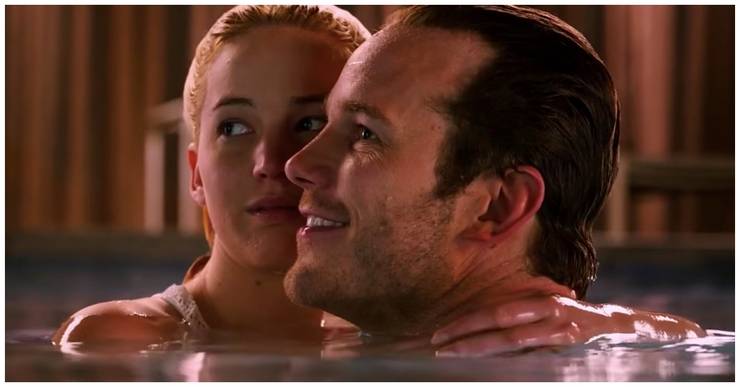 Jennifer Lawrence's honesty has also pushed her to say some things that may have happened to her during the shooting of Passengers.
After not listening to Adele, who warned her against starring in the film, she revealed what shooting a sex scene in the movie was like.
Jennifer Lawrence admitted she had to get drunk to shoot an intimate scene with costar Chris Pratt for Passengers. The intimate scene would be Jennifer's first real moment, and it was very weird for her because she couldn't get it out of her head without having a drink first.
However, the Don't Look Up actress only got more anxious about kissing a married man (Chris was still married to his ex, Anna Faris).
In her discussion with Seth Meyers on the Late Night Show with Seth Meyers, Jennifer Lawrence talked about how stressful the scene was because she did not want to do much or too little.
She also explained how it was talking about the scenes. "You don't [talk about it]. I mean you can't, 'cause it's so uncomfortable," she revealed.
Jennifer's Comments About Her Sex Scenes Hint At A Larger Hollywood Problem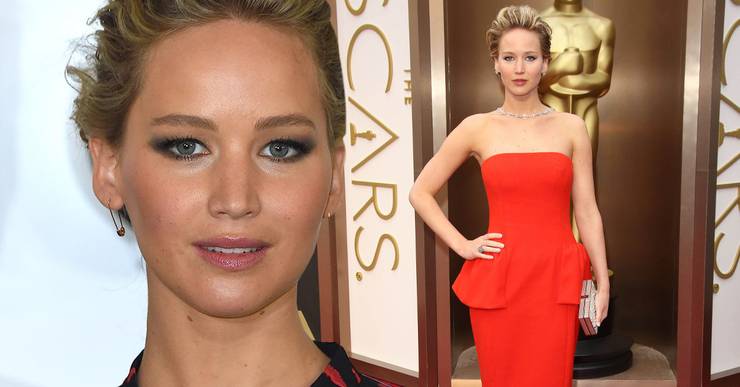 Jennifer Lawrence's candidness about shooting her very first intimate scene for Passengers may have hinted at a larger problem in Hollywood when handling these moments.
Jennifer and Chris had to navigate their intimate moment on their own, and it may have been an awkward situation for the two colleagues.
Having to figure out what was enough or too much on their own would lead to uncomfortable reactions later. And as some fans have noticed, the presence of an intimacy coordinator would have significantly helped.
Jennifer Lawrence is not the only one to speak on the awkwardness surrounding intimate scenes. Eclectic actress Margot Robbie also talked about how weird the intimate scenes were on The Wolf of Wall Street.
"It doesn't come across when you're watching the movie, but in reality, we're in a tiny bedroom with 30 crew crammed in. And for 17 hours, I'm pretending to be touching myself. It's just a very weird thing, and you have to bury the embarrassment and absurdity, really deep, and fully commit," she told Porter magazine.
Some actors have revealed that intimate sex scenes are not as glorified as people would think. An intimacy coordinator who protected actors first before putting the director's notions was present for some, while others had to navigate the choreography themselves.
This is something fans of Jennifer Lawrence felt was missing with her intimate scene in Passengers. The presence of an intimacy coordinator is crucial.
This may be something Hollywood would have to deal with because celebrities have opened up about the need to work with intimacy coordinators to ease the environment and discomfort between actors.
While Passengers was not one of the most memorable moments of her career, Jennifer Lawrence may have hinted at the lack of intimacy support being a problem in Hollywood with her awkward retelling of how it all went down.