Jessica Chastain Set The Record Straight On Rumored Jennifer Lawrence Feud
Jessica Chastain and Jennifer Lawrence have been pit against each other multiple times, but did it start with Jessica turning down American Hustle?
Jessica Chastain was forced to deny rumors back in 2013 that she was engaged in a feud with fellow Oscar-winner Jennifer Lawrence. It came during the award season when Chastain's role in Zero Dark Thirty was up against Jennifer Lawrence's Silver Lining's Playbook for the Best Actress award. While the Academy Award ultimately went to Lawrence, the media narrative of the feud bothered Chastain more.
The Eyes of Tammy Faye star, Chastain used headlines about this feud to address the issues of women being pitted against each other in the media and how these headlines often overlooked their work. The rumors ignited again later when Jessica Chastain revealed she turned down a part in American Hustle. The role would later earn Lawrence an Oscar nomination.
The Crimson Peak actress would later reveal that she took to social media because she wanted to take a stand against rumors of the feud. "I'm not standing for this anymore; because that being out there tells women that other women are not supportive."
Jessica Chastain also reiterated that the rumors were never true and that "they never say that when men are nominated in a category."
Was Jessica Chastain Upset By Jennifer Lawrence's SNL Skit?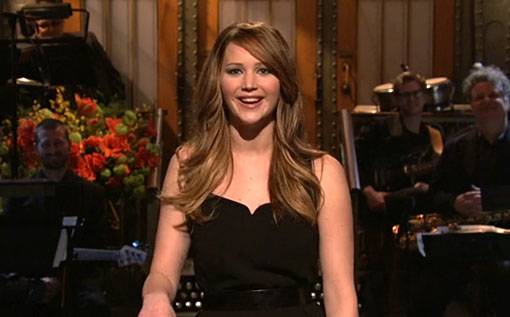 Jessica Chastain took to her Facebook page to dismiss reports that she was upset over Jennifer Lawrence's skit on Saturday Night Live.
In 2013, there were headlines that Chastain was furious about the American Hustle's opening monologue after she quipped, "Jessica Chastain? More like Jessica Chast-ain't winning an Oscar on my watch."
Jessica Chastain denied any bad blood between the two. She believed that "all of the actresses recognized this year have given incredible performances," and added that the other women in her category deserved the accolade.
"They've all shown themselves to be filled with generosity and kindness. I've done two photoshoots with Jennifer Lawrence over the years and have found her to be utterly charming and a great talent. I've told her how beautiful her film work is," she wrote on her Facebook page.
The Scenes From a Marriage actress also praised Lawrence for her editorial on wage inequality, calling it "incredible."
"I was really disappointed after she wrote it that she got criticism. Sometimes people have that attitude where, 'You're an actress making a lot of money, how dare you complain?' We've kind of been programmed to be grateful that we've gotten this job, so don't rock the boat. I don't think that's fair. Jennifer Lawrence coming out and saying that was really important."
Jennifer Lawrence has never addressed the feud, although she has infamously started feuds with a number of stars, including Lindsay Lohan, Lala Kent and Joan Rivers.
Jessica Chastain Wants The Media To Stop Pitting Women Against Each Other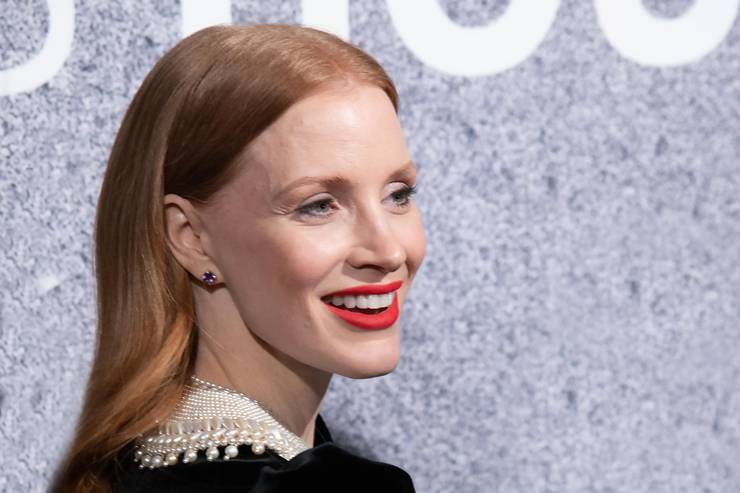 Jessica Chastain also used her social media post to highlight the issue of the media pitting women against each other. "I find it very sad that the media makes up bogus stories about women fighting in this industry," Chastain posted on her social media.
"Filming The Help was the most amazing experience and yet, that is the film I'm most asked about in regards to 'fighting on set'. Why do we support the myth that women are competitive and cannot get along?"
She said she cheered every time an actress "is celebrated for her great work." She added that audiences demand "stories about women," and hopes to inspire the industry to create better opportunities for women.
In a 2016 Haute Living interview, Chastain reiterated that she cheers for "women to succeed because I know when an actress succeeds that means there's going to be that many more roles for women because an audience is going to demand it."
The Jennifer Lawrence Role Jessica Chastain Turned Down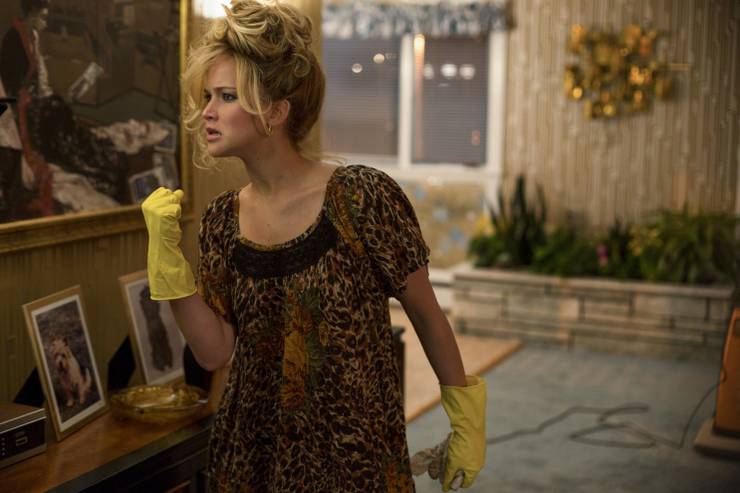 Jessica Chastain opened up on Josh Horowitz' Happy Sad Confused podcast about the roles she turned down. While she wanted to work with David O. Russell on his movie American Hustle, it clashed with Miss Julie. "I had been attached to that for a long time and I worship Liv Ullmann, so I had to say like, 'Sorry, there's conflict.' And it didn't work out."
There were no hard feelings about her not being able to play the part of Rosalyn Rosenfeld because, "everything happens for a reason because Jennifer was also way better than I ever would've been in that part," she explained.
She admitted this is something that happens all the time in the industry. "There's so many parts where like, 'Oh, so-and-so is going to do this.' And then they fell out. Or I was going to do this and the I fell out, so then this person jumps in. It happens all the time and we never talk about it because you don't want the articles out there like, 'Imagine this person doing it.'"
The two-time nominated star then joked about Miss Julie, "It's good that movie didn't do well." American Hustle would go on to make just over $251 million at the worldwide box office. Miss Julie only grossed $45,494 at the global box office on a $5.5 million budget.
Jessica Chastain also turned down the role of Maya Hansen in Iron Man 3, the geneticist who helped create Tony Stark's Extremis project, which Rebecca Hall would play. She also turned down the role of Christine in Doctor Strange, hoping her MCU debut would be a more heroic role where she could use her ballet experience