Olivia Culpo's Street Style
Pack Your Bags
Olivia Culpo was spotted carrying a Kate Spade New York bag while out and about in Los Angeles.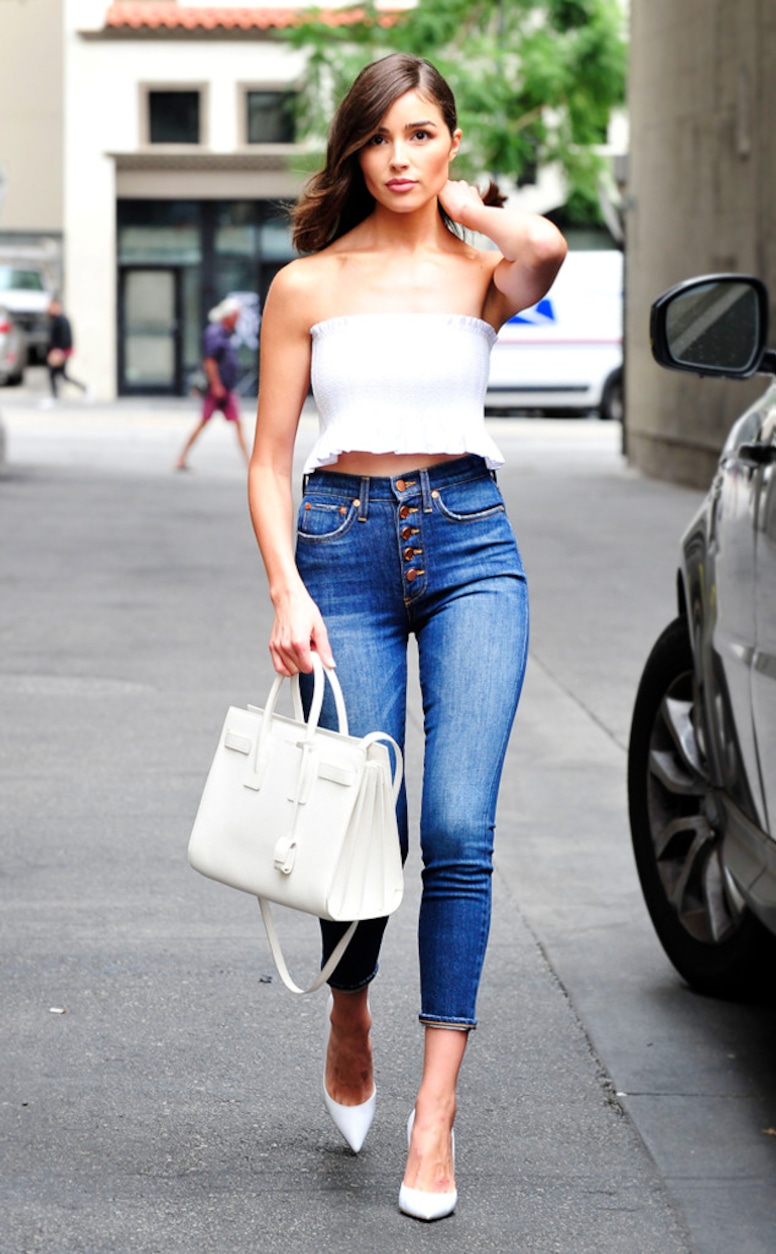 Summer Ready
The model is ready for the warm weather as she bares shoulders in a tube top from The Marled x Olivia Culpo capsule collection for Revolve. She pairs the tiny top with high-waist blue jeans and matching white heels and white purse.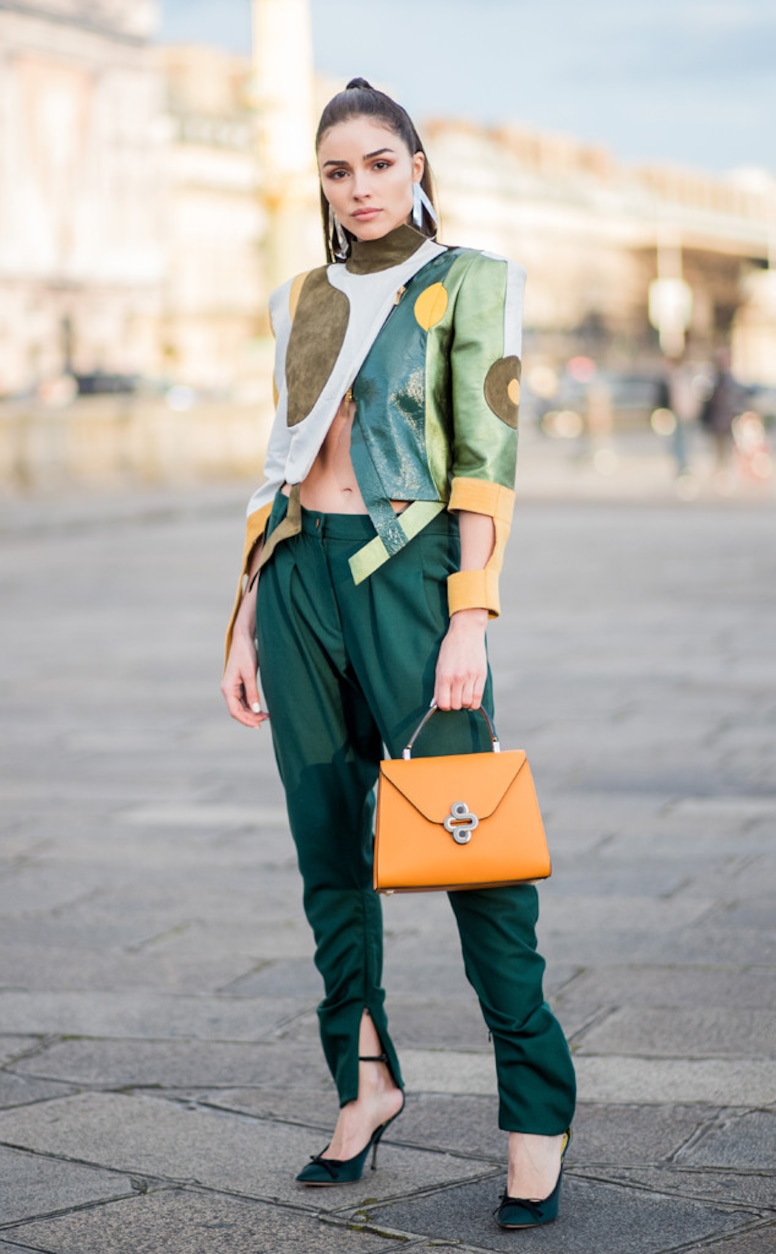 Asymmetirc Art
For those who think fashion isn't an art, have a look at this piece of work. The Miss Universe winner embodied high-fashion couture in Ronald van der Kemp pants and jacket, paired with a Valextra bag, and Nina Ricci shoes.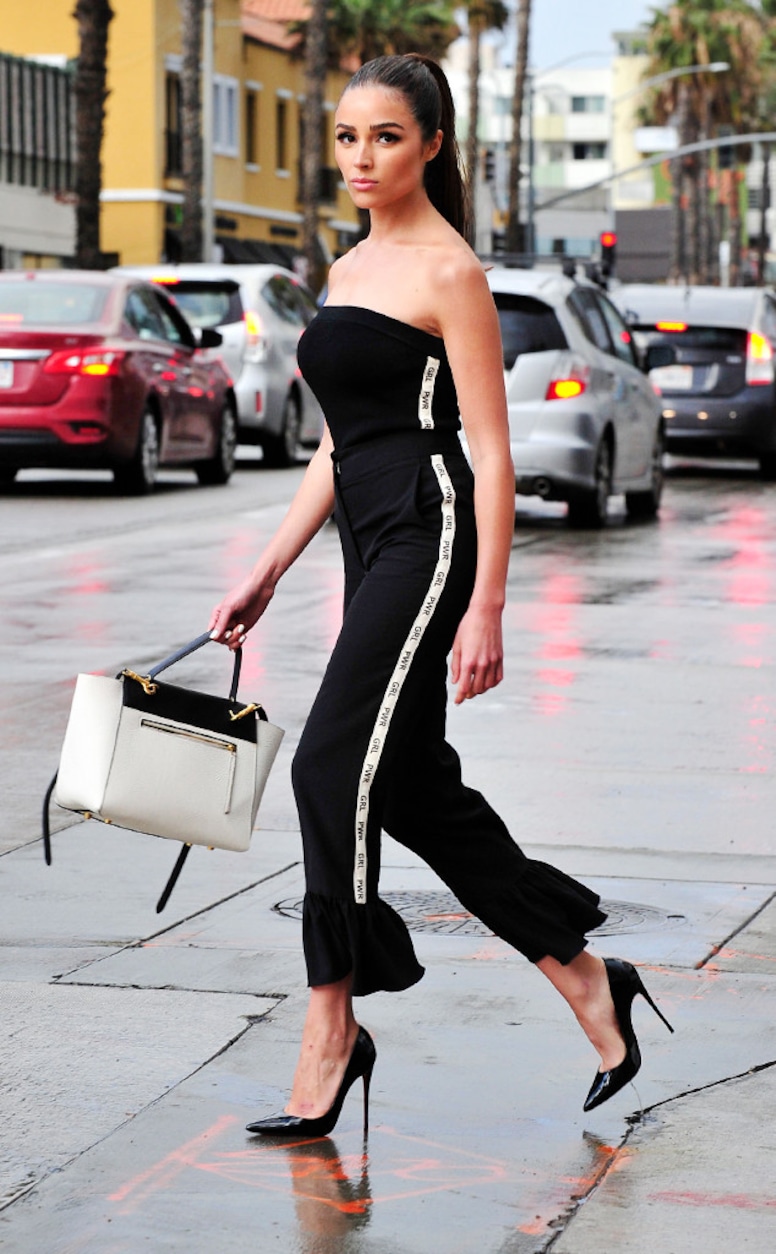 Effortless One-piece
Olivia wore a white and black combo in a figure hugging strapless black jumpsuit. She matched the white stripes along the side of the one-piece with matching a black and white purse and black heels.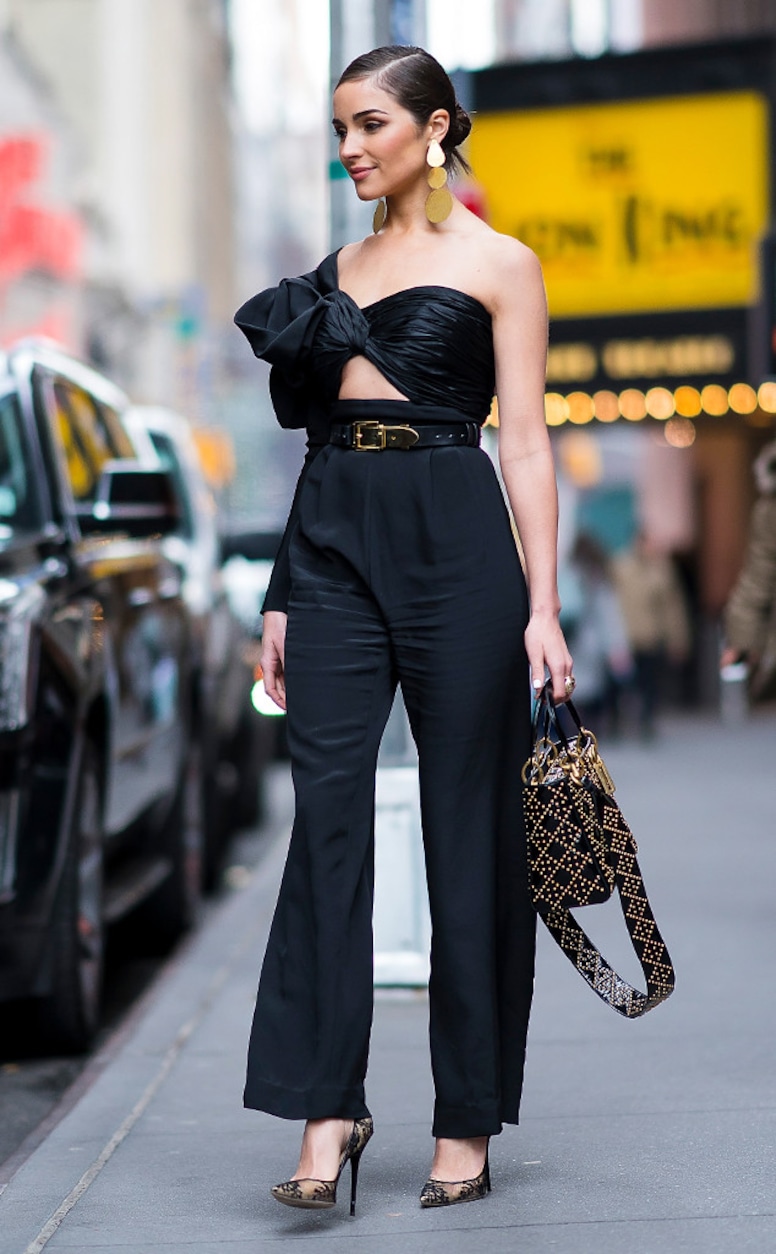 Jumpsuits on Broadway
The fashionista defines Hollywood chic in a Johanna Ortiz jumpsuit with Jimmy Choo shoes and a Dior handbag. The outfit goes perfectly with her slicked back hair bun and enormous gold earrings.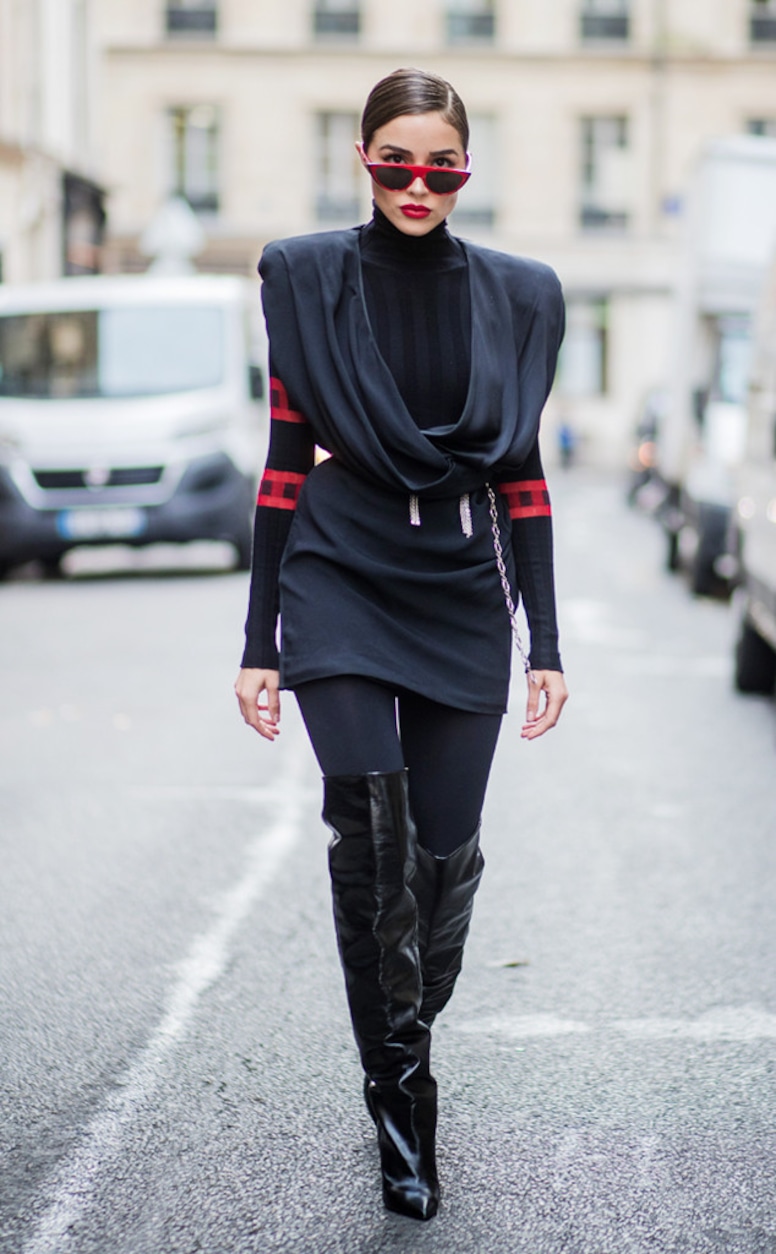 Timeless Trends
Shoulder pads, shiny knee-high Yves Saint Laurent boots and retro glasses from Oliver Peoples, oh my! The fashion icon rocks throwback threads in Aquilano Rimondi turtleneck Carmen March dress and belt completed with Wolford black tights.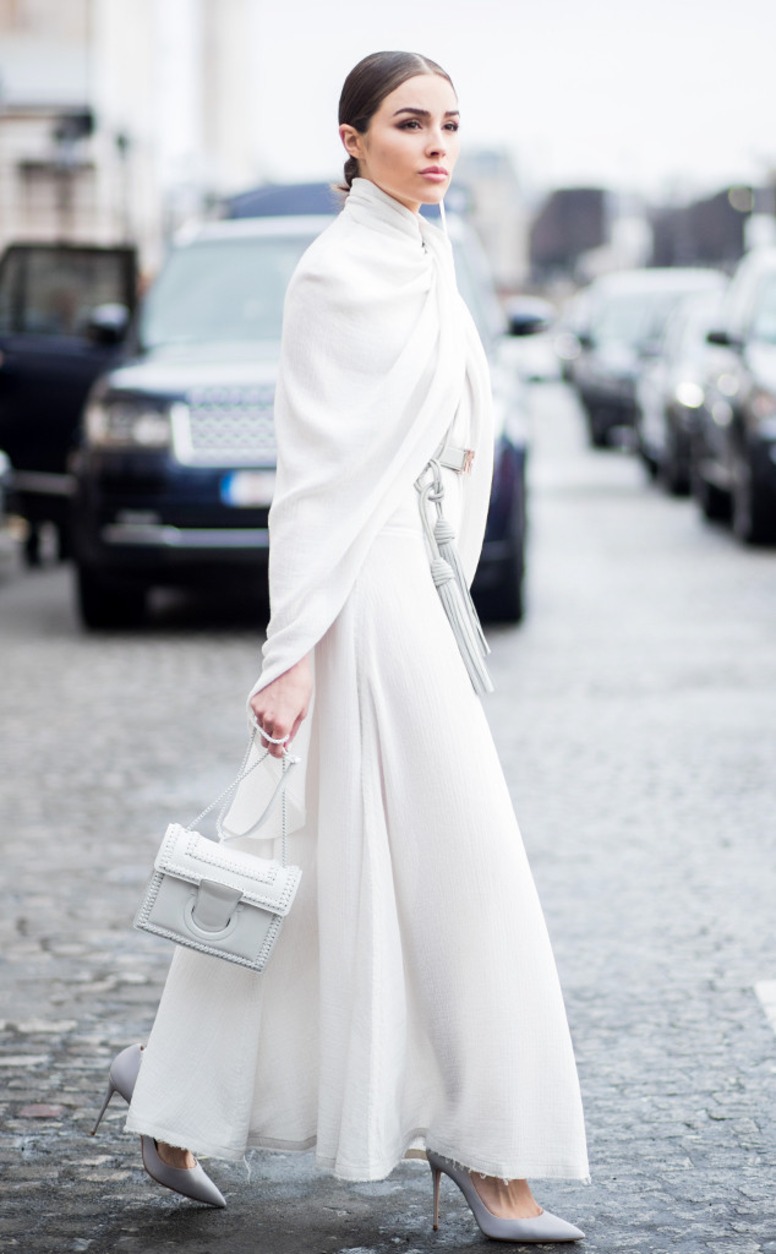 Spring Chic
Olivia perfects Parisian polish in this Nina Ricci ensemble.
Smart and Sporty
Sportswear meets work wear in the model's bright red, white striped Anderson Bell pants and Off White off-the-shoulder button down. She keeps the top half polished with Stuart Weitzman glasses.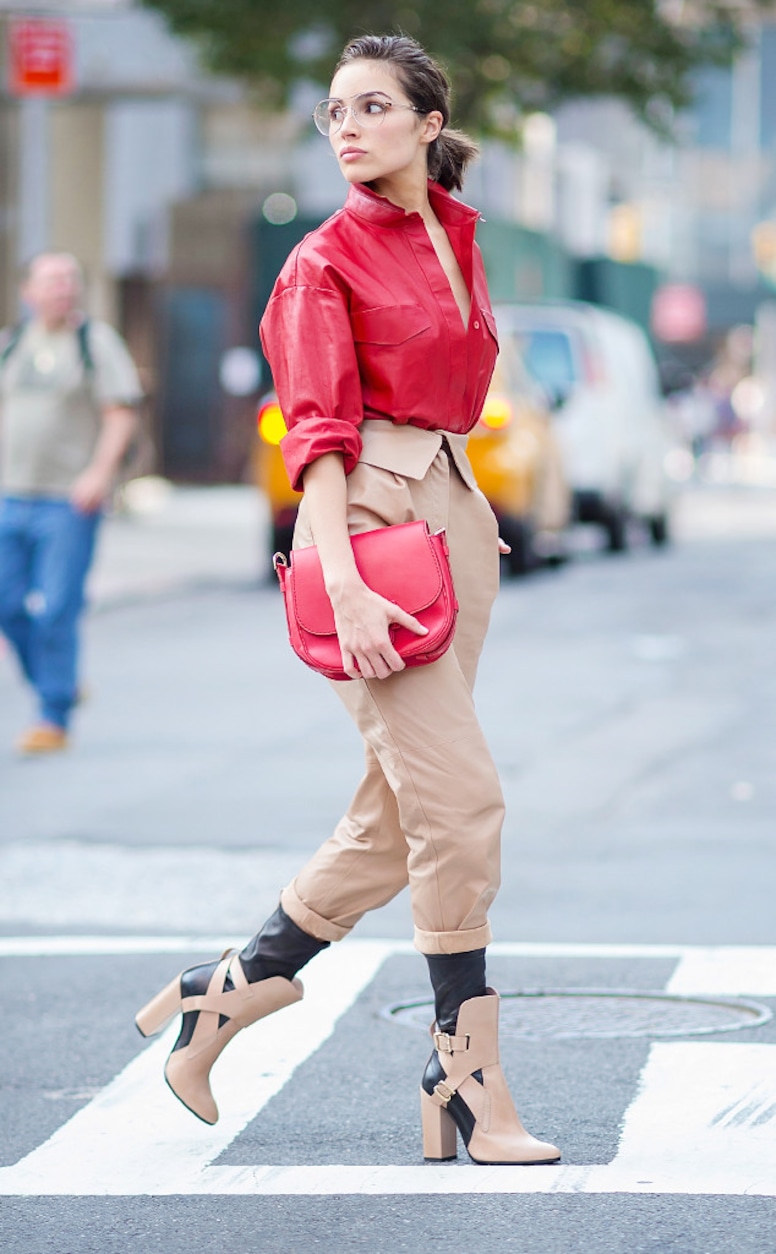 On-The-Run Red
Some ladies wear red, others tan. Culpo takes on the streets of Chelsea in both in a Tods ensemble. The TV Host sports an oversized red button down, buttoned down a bit with sky high paper bag trousers. She finished off the look with cut-out nude ankle boots and her signature Stuart Weitzman bifocals.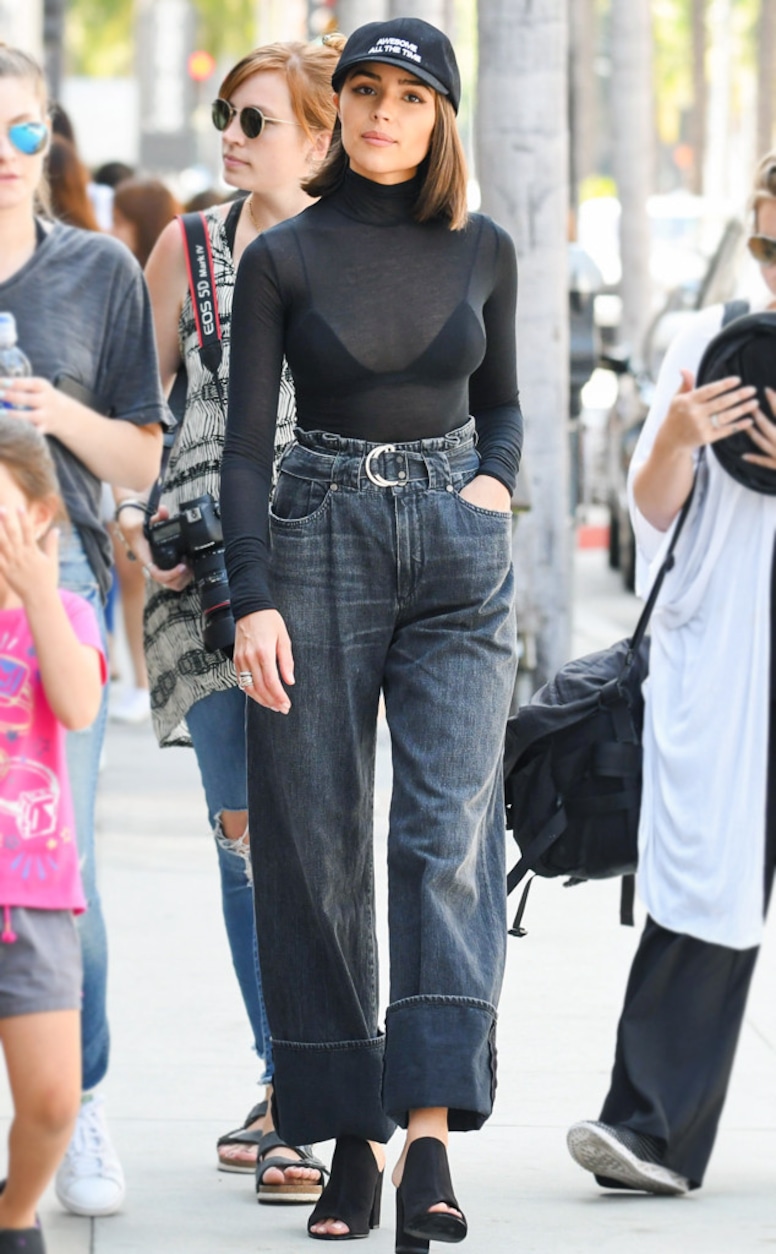 Incognito
Even in muted tones, Culpo stands out. She wore a see-through black turtleneck tucked into belted flare jeans and by Mix No. 6 mules. She kept it casual with a matching black cap that reads "awesome all the time." If she's referring to her lack of misses in the wardrobe department, that hat is 100 percent correct.