Ride it to the office then just fold it up: Honda Motocompacto can be stashed under your desk
Published: 20 October 2023Updated: 20 October 2023
Honda Motocompacto
With schemes like ULEZ only set to expand in the future, the 42-year-old idea of the Honda Motocompo – a bike you could fold up and slot into a car boot – suddenly looks way ahead of its time.
Now fetching increasingly high prices on the used market, the Motocompo was launched in 1981 as a Japan-only, 50cc two-stroke sold alongside the Honda City car. The bike went perfectly into the boot, but was canned after just two years.
Honda are now having another crack at the concept with the Motocompacto. Smaller, less than half the weight, folding more easily and now an electric model, it tucks away to the size of a slim suitcase.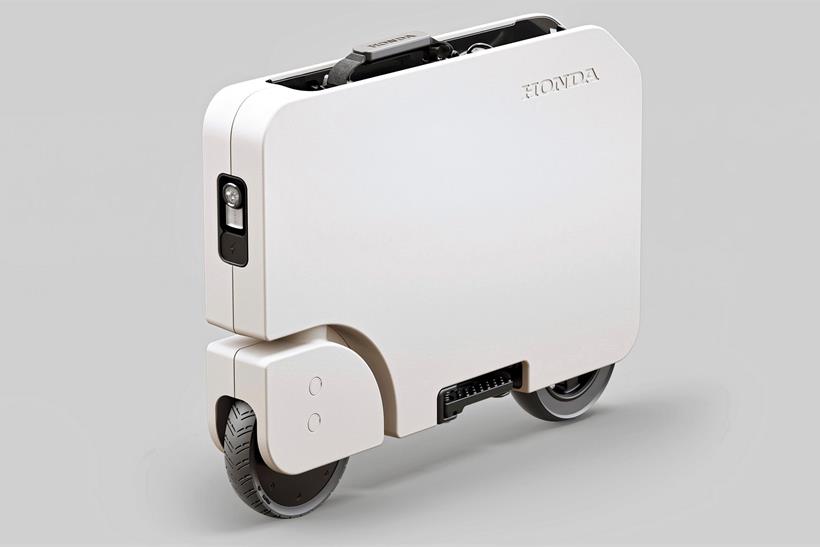 About 74cm long, 54cm high and less than 10cm wide – the Motocompacto can be stacked, slid under a desk, slotted into the back of a car, or carried on a train with ease.
From that state, the rear wheel can be slid backwards, stretching the bike to 97cm long, the bars extended, bringing the height to 89cm and the width to 44cm. Pegs and a sidestand flip out, and the seat – stored inside, along with the charger – clips on.
To make all this origami possible, the Motocompacto takes the unusual path of being front-wheel-drive, with a hub-mounted motor inside the wheel, pushing out a peak of 490 Watts.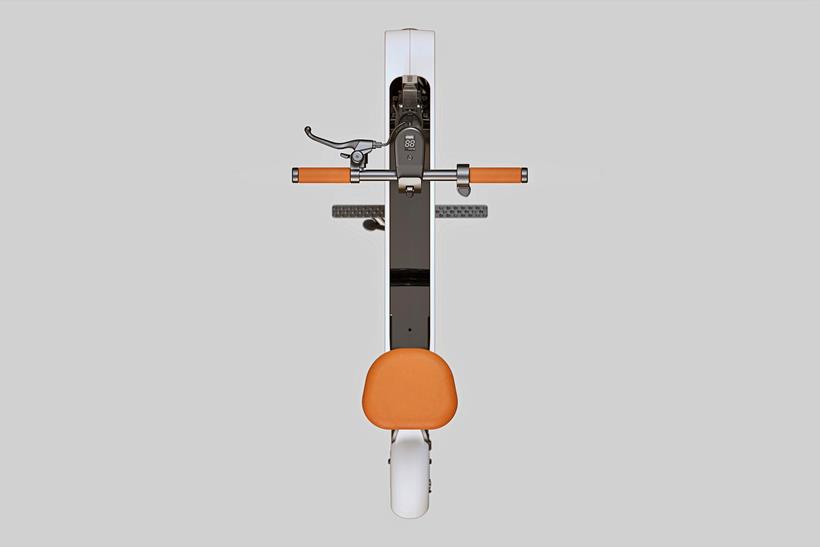 That's 0.66bhp, although torque is more impressive at 11.8lb.ft. That gives a top speed of 15mph – slightly down on the 18mph that the original Motocompo could manage – while the 6.8Ah battery pack offers a range of 12 miles.
Charging takes 3.5 hours, but that's on America's limp 110v electrical system, so our 240 volts might make it faster. The Motocompacto weighs just 18.7kg including the battery.
Initially the Motocompacto is being sold in America through car dealers, at a price of just $995. The real figure would be more like £1000 if the bike makes it here.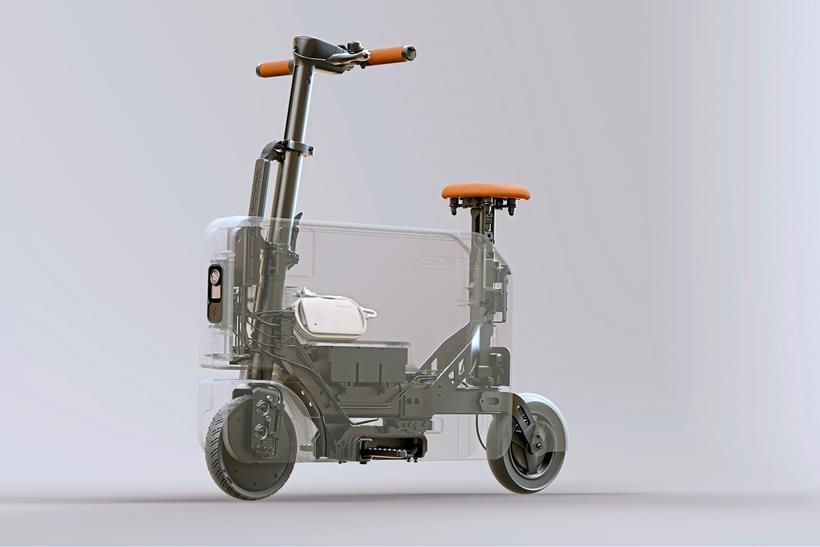 Honda Motocompacto in detail
Will it be legal in the UK? In order for the Motocompacto to be sold in the UK, changes to legislation are required surrounding private e-scooter ownership.
Mobile billboard: Honda have eyes on both private and commercial users – the blank sides are ripe for advertising space and when unfolded the internal space can be used for luggage.
Front wheel does the work: The hub-mounted motor inside the front wheel minimises wiring and means the back wheel can be slid forward and backwards without difficulty.
Bumpy ride: There's a simple, cable-operated drum brake inside the rear wheel, connected to the lever on the left-hand bar, while the bike's frame is aluminium to save weight. There's no suspension.
Dial up the functions: Speed is controlled by a thumb lever on the right-hand bar, rather than a twistgrip, and minimalist instruments. A phone app gives control over other functions including the lights and two riding modes.