Sofia Tepla completed 21 contortion roll push-ups on March 11, in Kyiv, Ukraine, at the age of 12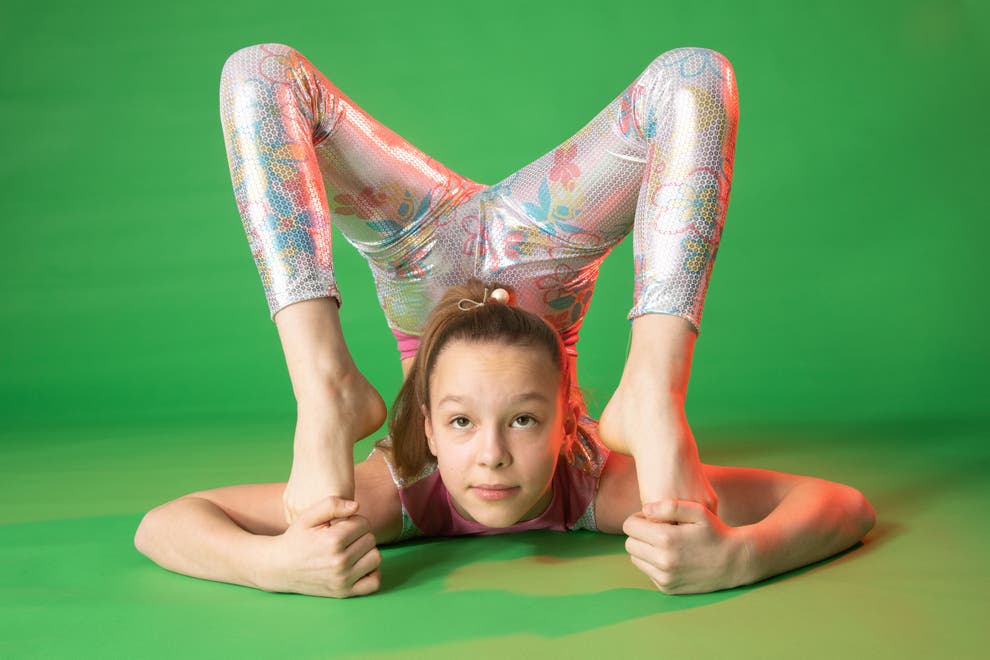 A teenager in Ukraine has achieved the Guinness World Record (GWR) for the most contortion roll push-ups in 30 seconds despite the ongoing war and "constant bombardment".
Sofia Tepla completed 21 contortion roll push-ups on March 11, in Kyiv, Ukraine, at the age of 12.
The now 13-year-old has also landed a place in the young achievers chapter of the upcoming GWR 2024 book for her feat and has previously achieved a GWR for another impressive contortion stunt.
On February 10 2022, she recorded the fastest time (10.49 seconds) to travel 20m in a contortion roll, while on the set of Italian TV show Lo Show Dei Record, which involved a back-bending manoeuvre.
Sofia said she wanted to tackle another GWR to inspire others to not lose motivation, even if they face "terrible events".
"With the beginning of war in our country, I lost the motivation to train so diligently. I felt apathy", Sofia, who lives in a small town in Ukraine, said.
"But then, I told to myself that it is necessary to continue. I set myself a new goal – to set one more world record.
"I think that by my example, I will inspire other athletes in my country not to lose motivation, even in spite of the terrible events. And I wish them to boldly pursue their dream."
She added that it was initially difficult to carry out training in the gym due to "constant bombardment", meaning she had to train in the cold and without electricity until her family were able to buy a generator and she was able to go to the gym again.
She aspires to be a "famous" circus performer and continue to break records, with her love for contortion starting at the age of four from YouTube videos.
Wanting to ensure that her daughter's hopes were fulfilled, her mother set up a circus school when Sofia was seven, where she would invite coaches from other cities to share their expertise and even trained as a coach herself.
The skills Sofia has learnt have played a big role in her everyday life.
"I use my stretching very often in everyday activities", she said.
"I can even brush my teeth with my feet when my hands are busy with something else."