The Best Winter Tents of 2023
These shelters will keep you warm and dry—no matter the weather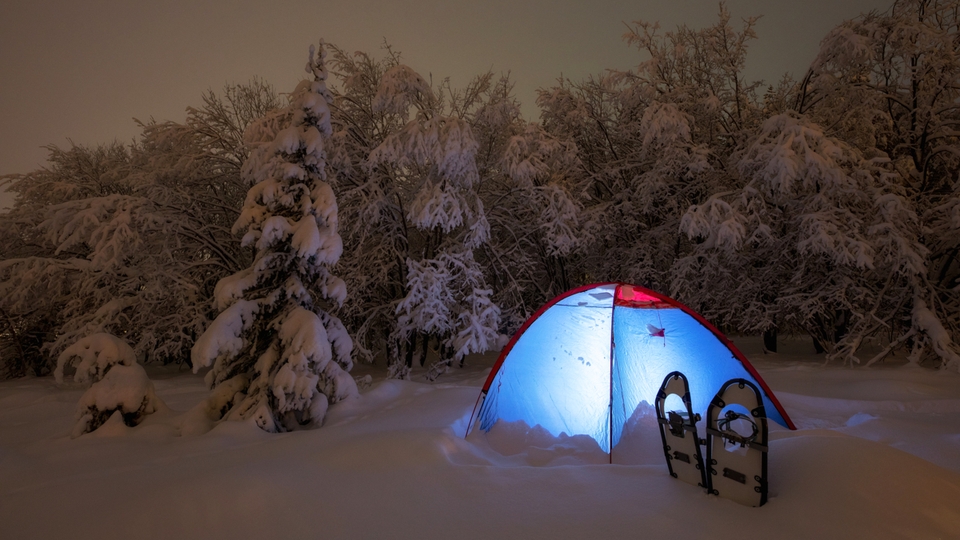 Wilderness in winter can be calm and rejuvenating, but only if you've got the proper gear at your disposal. This year, we have an array of new and updated winter shelters hitting the market—each catering to a different adventure style—and we've been hard at work putting them to the test.
How We Test
To sift out the greatest tents, we utilized a network of testers around the country. They live in a variety of places, each offering unique testing grounds—the dry, rocky canyons of Southern Utah, the damp, dense forests of Appalachia, and the jagged peaks of Alaska, just to name a few.
Our testers come in all shapes, sizes, and abilities, from minimalists to family campers. Having a diverse range of folks checking out tents ensures that we get a diverse range of feedback and opinions. We ask everyone to evaluate things like durability, ventilation, performance, protection, and livability, while always keeping in mind each tent's intended use. Through this process, we discover what lives up to the hype and, more importantly, where and how to use a tent so that it lives up to its full potential.
Meet Our Lead Tester
Will McGough
Will has been writing about the outdoors and testing tents for Backpacker and Outside Magazine since 2015. Specs aside, he believes the most important thing about a tent is how it makes you feel – a good tent should make you feel at home, regardless of climate and conditions.
Reviews: The Best Winter Tents of 2023
SlingFin HotBox ($650)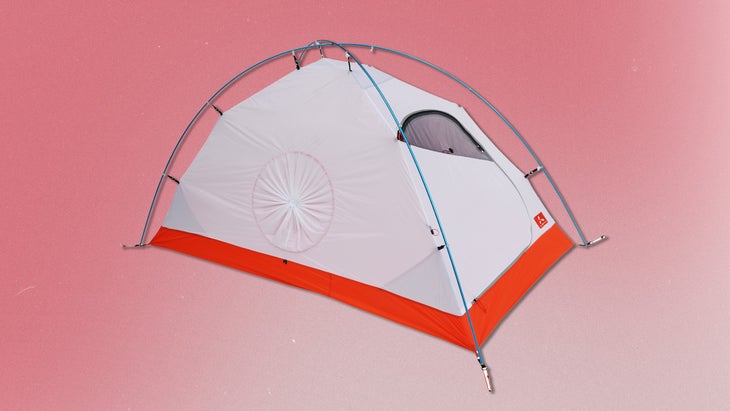 Weight: 3 pounds 4 ounces
Capacity: 2-person
Best: For weather protection
The double-walled HotBox offers best-in-class stability and storm protection with incredible weight.
Credit for bad weather goes to rain gutters, tub floors, and snow guards. Meanwhile, strength comes from 12 eye-catching release points, two perimeter pull-out points, plus extra-long sleeves that we felt were essential when traveling in snow, ice and winter wind.
Breathability is also effective—in Talkeetnas, our testers experienced condensation-free nights, despite temperatures in the teens. "If you want a tent to keep out of the weather, this is the one for you," said Eli Bernstein, former Editor of Backpacker Gear, later while enduring the freezing rain in southwest Greenland. At just 3 pounds and 4 ounces, the HotBox is incredibly light for a winter tent, but that luxury comes at the cost of some creature comforts.
The tent's 26.8-square-foot interior has just enough room to sleep shoulder-to-shoulder, and two 3-square-foot vestibules along with eight small interior pockets provide space to store small items like dry goods. sacks, boots, or loose clothing, but not much else.
Testers were split on the vestibule design. Some enjoyed its innovation, since many winter tents have no vestibule at all.
Others were disappointed by the vestibules' small size and location on either side of the tent rather than at the entrance. "If you put your boots in the vestibule for overnight protection, you then have to bring them into the tent and move them over your sleeping bag to get them out the front door, dripping water and mud on the way," Bernstein said. And though the pitch is solid, the pole sleeve system uses many plastic clips and carabiners, which are hard to handle when wearing winter gloves.
Despite these minor drawbacks, this tent is a perfect ultralight option for the winter backpacker.
Bottom line: This is the ultralight choice for the multi-mile winter adventurer.
Eureka El Capitan, 2 Person ($250)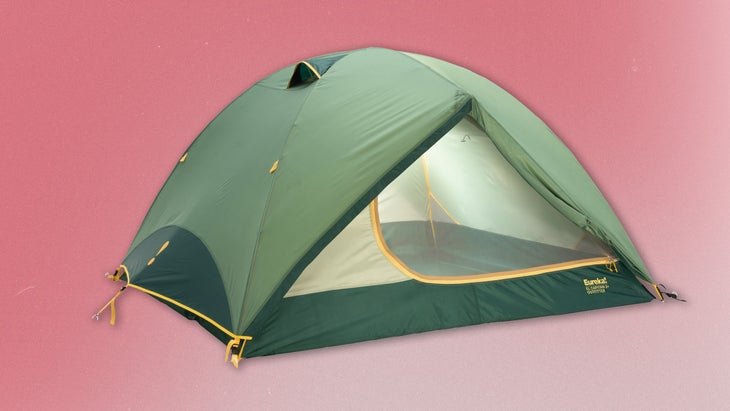 Weight: 8 lbs. 8 oz
Capacity: 2-person
Best: Budget buy
This two-person, two-wall Eureka does what not many winter tents do: It offers 35 square feet of interior living space and two 14-square-foot vestibules, all at a very affordable price. perhaps.
"The interior is spacious, with enough space for two campers and gear without being cramped," says coach enthusiast Dorn Van Dommelen. Four interior storage pockets help organize small items.
And while the 43-inch peak height is below average for a tent of this size and weight, it's enough to let you sit up while changing clothes.
The El Capitan also retains all the bad-weather protection you need in winter, thanks to a 150-denier polyester floor with a 5,000-millimeter waterproof coating, and a body and fly made from 75-denier polyester with a 2000-millimeter coating. These bulky materials did well to keep out freezing rain and withstand winds of 30 miles-per-hour; however, they do make the tent hard to carry—it's heavy and takes up the equivalent of five Nalgenes when packed.
Two aluminum poles criss-cross to provide the El Capitan's dome-shaped pitch, while four guy out points let you bunker down in windy conditions, or stabilize the pitch on uneven terrain. Ventilation was efficient on cold nights that dipped into the single digits thanks to high-low vents, including large panels on the fly that can be zipped open to improve airflow.
Bottom line: Spacious, budget-friendly buy for short-distance, winter weekend getaways
66°North x HEIMPLANET The Cave XL 4-Season Tent ($1,199)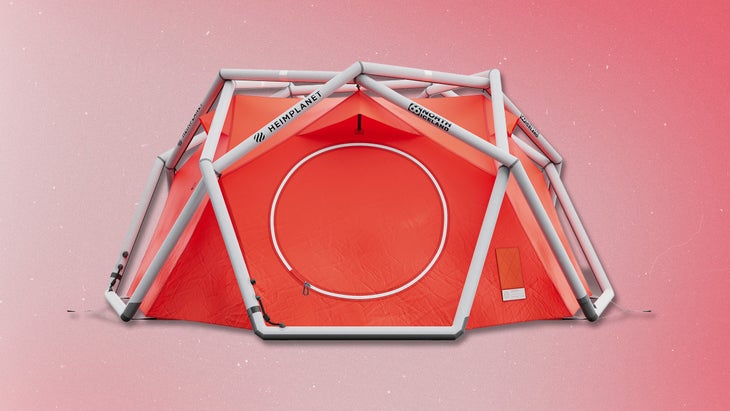 Weight: 13 lbs. 9 oz.
Capacity: 3-person
Best: For basecamp
Perhaps the most unique aspect of this tent is the fact that it doesn't use poles; instead, it pitches via inflatable, high-pressure Dacron tubes.
This doesn't save weight or space: the tent weighs 14 pounds, packs down to the size of a deflated queen-size air mattress, and requires a big hand pump, which means it's best towed in a sled. But once at camp, the Cave XL is lightning fast to set up. "It was about 45 seconds from the time we hooked up the pump until the tent was standing tall," says Ted Baird, salesman. And our testers were happy not to fiddle with poles when wearing thick gloves.
Just like poles, the inflatable tubes criss-cross at the top, to create a strong dome shape that held firm in 20 mile-per-hour wind gusts and did not sag under two inches of fresh snow.
Otherwise, the name says it all: The double-walled Cave XL is built to swallow people and gear, and its unique design and setup help winter campers ride out storms in comfort.
The three-person interior provides a generous 58 square feet of living space with a best-in-class peak height of 44 inches. "Three of us slept side-by-side and there was plenty of room between our shoulders," Baird reported from Colorado's Grand Mesa. The large living space also allowed us to stash gear inside, which was necessary given the lack of an exterior vestibule.
Five top vents kept fresh air circulating and warded off condensation after a night of near-freezing temperatures. The 70-denier nylon floor (with a 5,000 millimeter waterproof coating) kept the interior bone dry when camping directly on the snow—no ground sheet required.
Organization was easy thanks to twelve pockets, five hanging loops, and a small front door vestibule that could stash wet boots. Bathtub floors and guy line loops are icing on the cake.
The pitch is strong enough to deter winter conditions, but take care when inflating the poles. Be sure the valves are closed tight. One night in Colorado, our testers had the tent slowly deflate and collapse on top of them as a result of a loose valve cap. We recommend bringing a small wrench to help with this in winter conditions, when your fingers may be cold.
The high-density polyester air poles are designed to withstand the backcountry, but having patches on hand is imperative to prevent a worse-case scenario.
Bottom line: A basecamp for gear-heavy winter adventures.