The iconic Hermes Birkin handbag that costs north of $10,000 was conceived on an airplane sickness bag
Jane Birkin, the inspiration behind the iconic Birkin bag, died inside her Paris home on Sunday.
The bag is a status symbol and fetches thousands of dollars on the resale market.
Birkin revealed the origin story of the handbag to a Vogue contributor in 2012.
The iconic Hermes Birkin handbag, which is named after the late singer and actress Jane Birkin, is one of the most coveted luxury items in the world – its origin story is less glamorous, however.
The Birkin handbag was conceived by Birkin herself, who was found dead at her home in Paris on Sunday. The cause of her death is not yet known, though Birkin reportedly suffered from health issues after a stroke in 2021.
She revealed the story behind the handbag to Vogue contributor Luke Leitch in 2012.
In 1981, Birkin found herself sitting next to Jean-Louis Dumas – who was chairman of French luxury design house Hermés at the time – when she was upgraded by Air France on a flight to London, she told Leitch.
After spilling the contents of her handbag on the plane floor, Dumas said to her: "You should have one with pockets," to which she replied: "The day Hermès makes one with pockets I will have that."
Dumas reportedly responded: "But I am Hermès, and I will put pockets in for you," she said.
She then drew the design of a handbag she wanted on an airplane sickness bag. Dumas agreed to make it for her on the condition that she'd let him use her surname as the name of the bag.
Birkin told Leitch that Hermes paid her an annual royalty of £30,000 in 2011, which currently works out as $39,000. She then distributed this income to her chosen charities.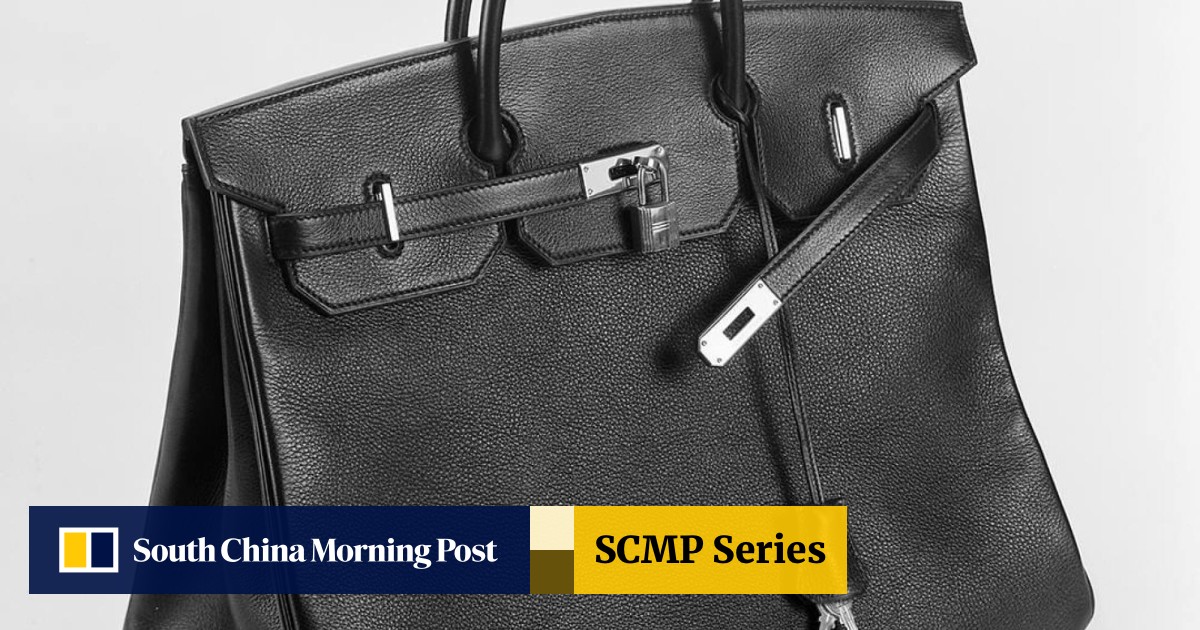 Years later, the Birkin handbag has taken on a life of its own and is now seen as a status symbol. Customers have to sign up for years-long waiting lists to buy the bag from one of its stores. The scarcity of these items has created a booming resale market, where Birkins sell for thousands of dollars.
It was first sold for $2,000 in 1984, but a standard leather Birkin now costs north of $10,000 new. Some of its pricer models, including the crocodile and diamond-encrusted Birkin bags, can cost as much as $200,000 according to Sotheby's. And one of its rose gold bags inlaid with over 2,000 diamonds – called the Sac Bijou Birkin – was priced at $2 million in 2012.
In recent years, these bags have also been seen as solid investments. Data from online marketplace Baghunter in 2o18 showed that the Birkin bag had outpaced both the S&P 500 and the price of gold over the three decades prior.