UN Group Says Limit Tech, Phones in Schools
A recent report from a United Nations group warns that using technology in classes may not help as much as many people believe. The report suggests that technology should be used less in schools, and that smartphones should be banned from classrooms.
UNESCO (United Nations Educational, Scientific, and Cultural Organization) is a group that was created to help countries work together to improve education, science, and culture around the world. One part of UNESCO's work includes studying different problems and ideas, and then creating reports and making suggestions.
The goal of the new report was to improve how technology is used in education. The report says that technology can be helpful, but it shouldn't be the focus. Instead, technology should be used to support learning. "Too much attention on technology in education usually comes at a high cost," the report says.
Over the last 20 years, technology has been used more and more in schools. These days, it's common for students to use computers or tablets. In many places, it's normal for students to look up information on the internet rather than using books.
UNESCO claims that technology changes so fast that it's hard to study how it really affects students. The new report says that many of the studies showing that technology helps students come from rich countries. The report also points out that some of the studies in favor of technology come from companies that sell technology to schools.
As classes moved online during the Covid-19 pandemic, the use of technology in education grew even more quickly. Many students were forced to study at home, using video calls to communicate with their teachers.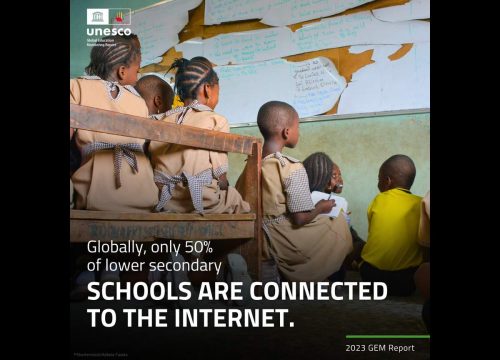 But the report points out that around 500 million students were unable to take part in online classes. That's one example of what UNESCO says is a larger problem – that the advantages of technology aren't evenly shared. People and countries with less money are often left out.
Sometimes, simple tech solutions like radio or TV can have an even bigger impact than high-tech devices. The report mentions two successful low-tech programs carried out in China and Mexico.
UNESCO admits that technology can help in many ways. It can allow students to learn in ways that are more interesting; it can help teachers explain difficult ideas; it can also help students who have special needs.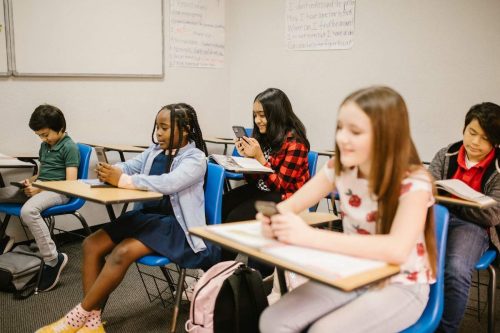 But UNESCO says technology can also be very distracting. When students use phones in class, it can interfere with their learning. One study that was carried out in 14 countries showed that even just having a smartphone nearby can be distracting. Even so, UNESCO says that less than 25% of the world's countries ban phones in schools.
"We need to teach children to live both with and without technology," said Manos Antoninis, the director behind the UNESCO report.
The report suggests that the best way to learn is still to work closely with teachers. Working with other classmates also helps students learn. UNESCO says that most schools should spend more money on things like books, classrooms, and teachers.